Areola tattooing, or cosmetic areola reconstruction, is the perfect way to complete a very personal journey. This highly skilled and specialised treatment empowers and restores confidence, adding colour to the most delicate of areas to recreate the appearance of a real areola and nipple.
This range of treatments most commonly includes nipple and areola reconstruction tattooing, and sometimes scar relaxation and scar camouflage when needed, depending on your circumstances.
For a variety of reasons, your journey is close to our hearts. For many of our clients, this procedure represents the closure of a difficult chapter, and enables a new start to fully be embraced with confidence, elegance and dignity.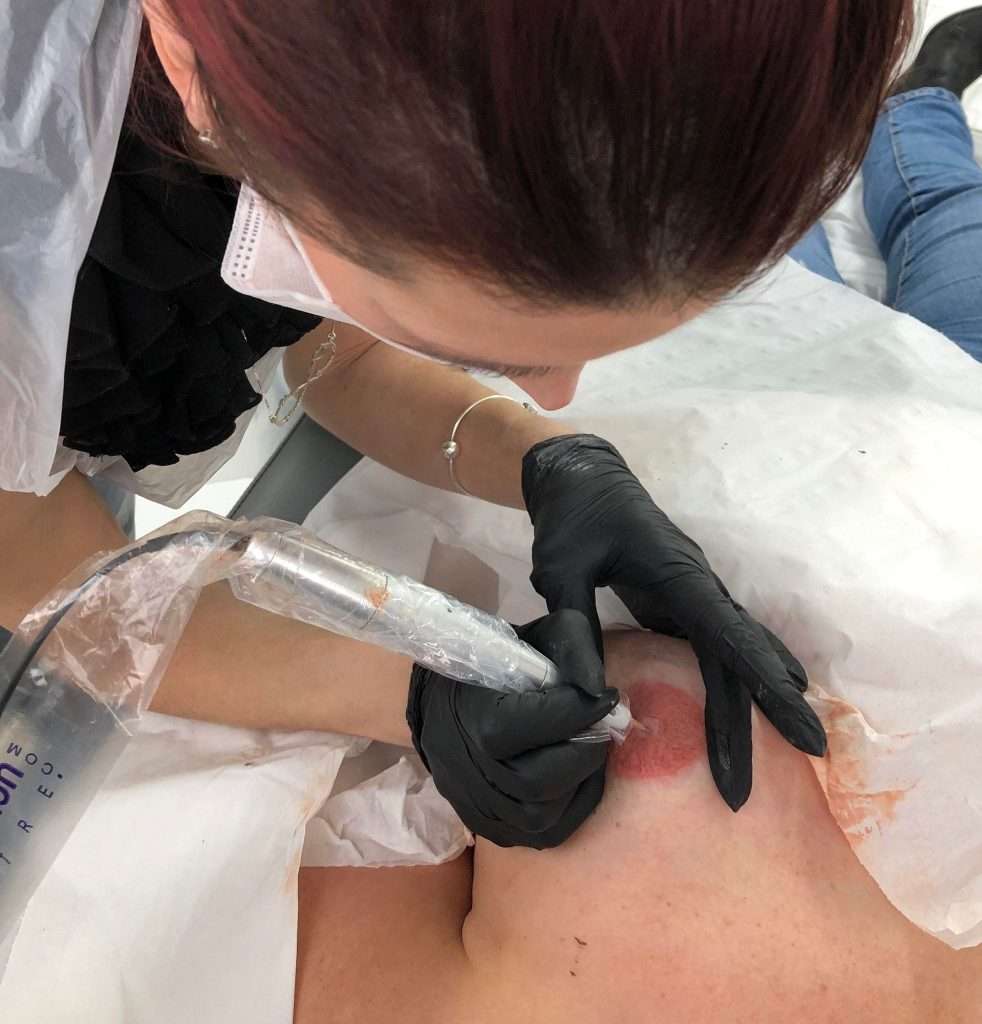 This treatment can be utilised for many reasons. The most common uses are the camouflage of cleft lip scars, correction of a lack of lip shape definition concealment of other lips traumas.
At Emma Baglee Aesthetics we use our lip tattooing skills to recreate a natural balanced lip contour. This treatment is truly life changing and very elegant.
When working with scarring or lack of lip tone, the skin responds in different ways, so these advanced techniques are combined to reconstruct various looks and effects, depending on your individual needs.
Medical tattooing is used to recreate the natural appearance of brows that have been lost by using a combination of techniques that mimic hairstrokes.
These treatments are endorsed by medical professionals as a way to help patients within their care feel more positive about the traumatic experience of alopecia or chemotherapy, or even thyroidism to name a few.
The process is the same through all our hair loss treatments, with the purpose being the reconstruction of a completely natural appearance.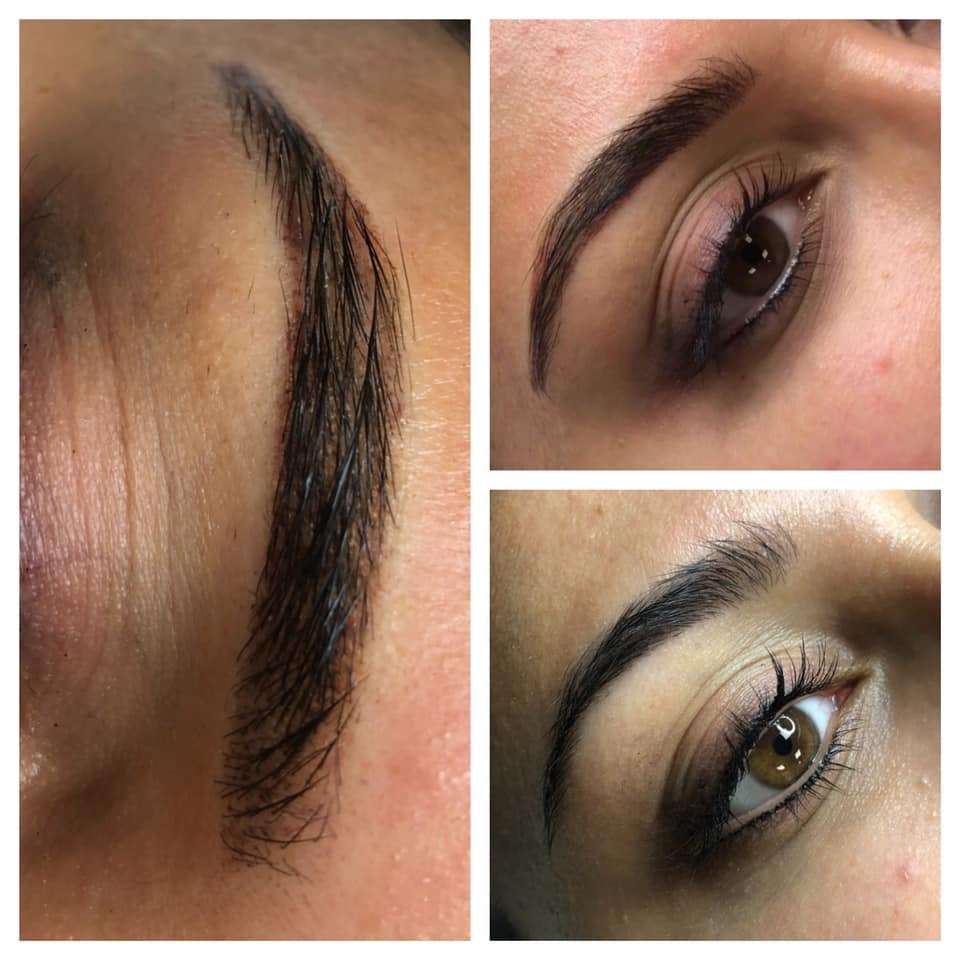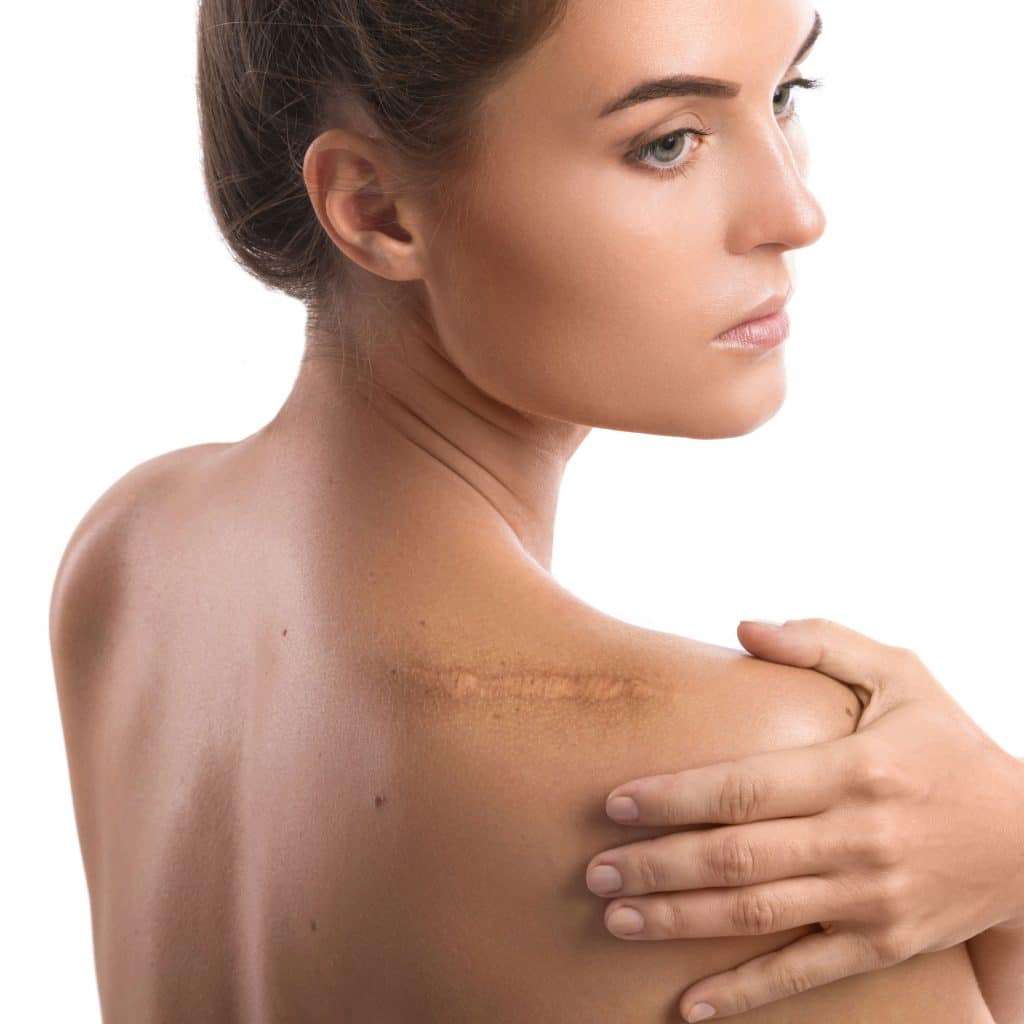 There are various ways to camouflage scars, however they were caused, and we also work with medical skin conditions like vitiligo.
One option is a technique called dry needling, where a saline is tattooed into the area of concern, directly encouraging the natural healing process to reform the existing tissue, and start to produce collagen and elastin to reform the area in question. This can soften the appearance, encourage pigment change and balance scarring. This process can be used on various forms of scarring, from stretch marks to surgery or trauma scars.
Another treatment option is to introduce colour using specially formed skin camouflage pigments in various skin tone shades. We use bespoke blends to hide uneven pigmentations.
Botched Ink®️ is a gentle yet concentrated hypertonic saline solution we use to remove unwanted ink. This can be used to lighten colour-saturated, incorrectly performed or very dark tattooed brows ready for correction or to lift colour out entirely.
Botched Ink®️ can also be used to to remove the red hue of colour left by old, outdated permanent makeup treatments.
As every client and their requirements are unique, we offer free consultations and we usually recommend at least three treatments to layer the product and increase its intensity in lifting. This process achieves the best results, and requires a 8-12 week gap between treatments.