Scalp micropigmentation is an advanced micropigmentation technique that addresses thinning hair in both men and women. Often referred to as hair follicle simulation, scalp micropigmentation involves the depositing of thousands of tiny pigment 'dots' implanted superficially into the scalp skin to replicate the appearance of shaven hair.
For men, this technique is used to recreate a closely cropped look that appears as a style choice, rather than the appearance of going bald. Depending on the level of hair loss, it is sometimes possible for the client to maintain their existing hair length, although many choose to shave and use the simulated look to its fullest potential.
In women, or men who wish to keep their hair longer, scalp micropigmentation reduces the contrast between the hair and the scalp to create a thicker, fuller look of hair. This option is suitable for clients who still have hair remaining and do not wish to cut their hair short.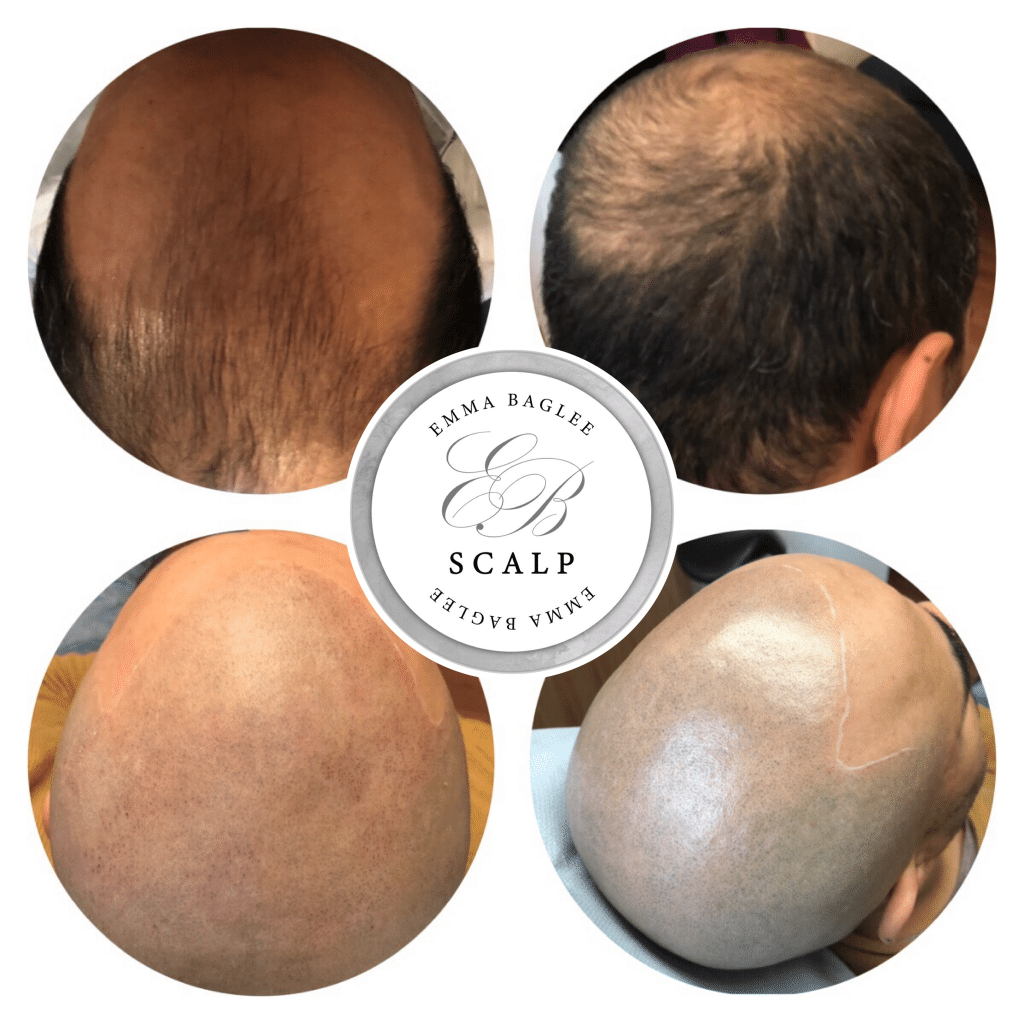 When executed by a trained and skilled practitioner, the scalp micropigmentation process is safe and effective, and provides a highly realistic and virtually undetectable illusion of hair. Usually, no-one needs to know that anything has been done unless the client chooses to let people know. Many of our clients return to their everyday lives and don't tell anyone, not even their close friends and family.
Usually completed over 2-4 treatment sessions, scalp micropigmentation is non-invasive and low maintenance, and only requires routine top-ups every 3-5 years.
As one of the most thoroughly trained micropigmentation teams in the business, Emma Baglee Aesthetics produce a customised treatment for each client to meet their individual preferences and requirements.